The Heart of Nova Scotia
The sky is the daily bread of the eyes.
Well, Ralph Waldo Emerson may have believed that, but most Nova Scotians would disagree. Here, all life begins and ends with the sea. Yet the relationship is uneasy. The North Atlantic gives and takes. The rough seas that delight sailors and windsurfers in summer — raised a notch in winter — send fishermen scrambling for prayer books. When life's pressures converge, the Atlantic's infinite majesty can be a soothing balm. But watching those same waves pounding the shore can also evoke feelings of timidity and insignificance.
The ocean is the alpha and the omega. In spirit, if not fact, Nova Scotia is an island — attached to Canada by a slender isthmus. We share 5,000 miles of undulating coastline. No one lives more than 50 miles from the sea, and most can walk to it easily. Shaped by wind and saltwater, Bluenosers are hearty and friendly, with a profound respect for culture and tradition that inspires song and ceremony. Throughout our history, such songs have brought both laughter and tears. For life, in this promised land, has often been bittersweet.
At its best, the countryside and seascape are achingly beautiful, and most Nova Scotians will tell you that they can't imagine living elsewhere. Most even welcome winter – a cold, crisp season offering time to reflect, after the bountiful days between May and November, when life here seems almost perfect.
Bluenosers can't help it. We are lucky. Blessed to be living in an elemental place, where ghost stories mingle with historical fact. Where most roads reveal an easy grace that touches the heart. Where surprises are faithful and welcome.
Canada's east coast buffers Old World and New. Venerable by North American standards, with a rich history, Nova Scotia often feels wild and untamed. It's brimming with surprises, says John DeMont, who traveled the province from stem to stern in writing The Last Best Place (Doubleday).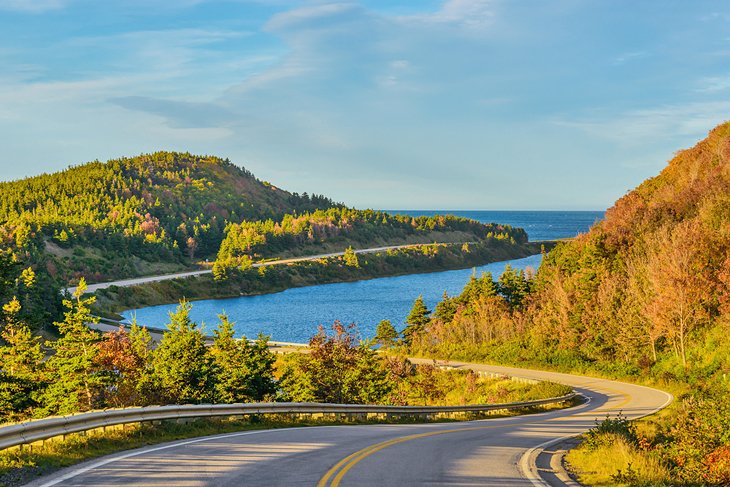 "This is a very old province, one of the oldest places in North America. And it's still an area that is so diverse, and largely unspoiled, from the highest tides of the Bay of Fundy to the wild beauty of Cape Breton…
" There are all kinds of little adventures out there, waiting, but I think your attitude has to be different. I don't think this is a place to bustle; I think travellers should take their time and let things happen. Get off the city clock, relax, and let it wash over you."
The beautiful landscape of Nova Scotia you can watch on this black box tv.
March 4, 2017 / Shepherd